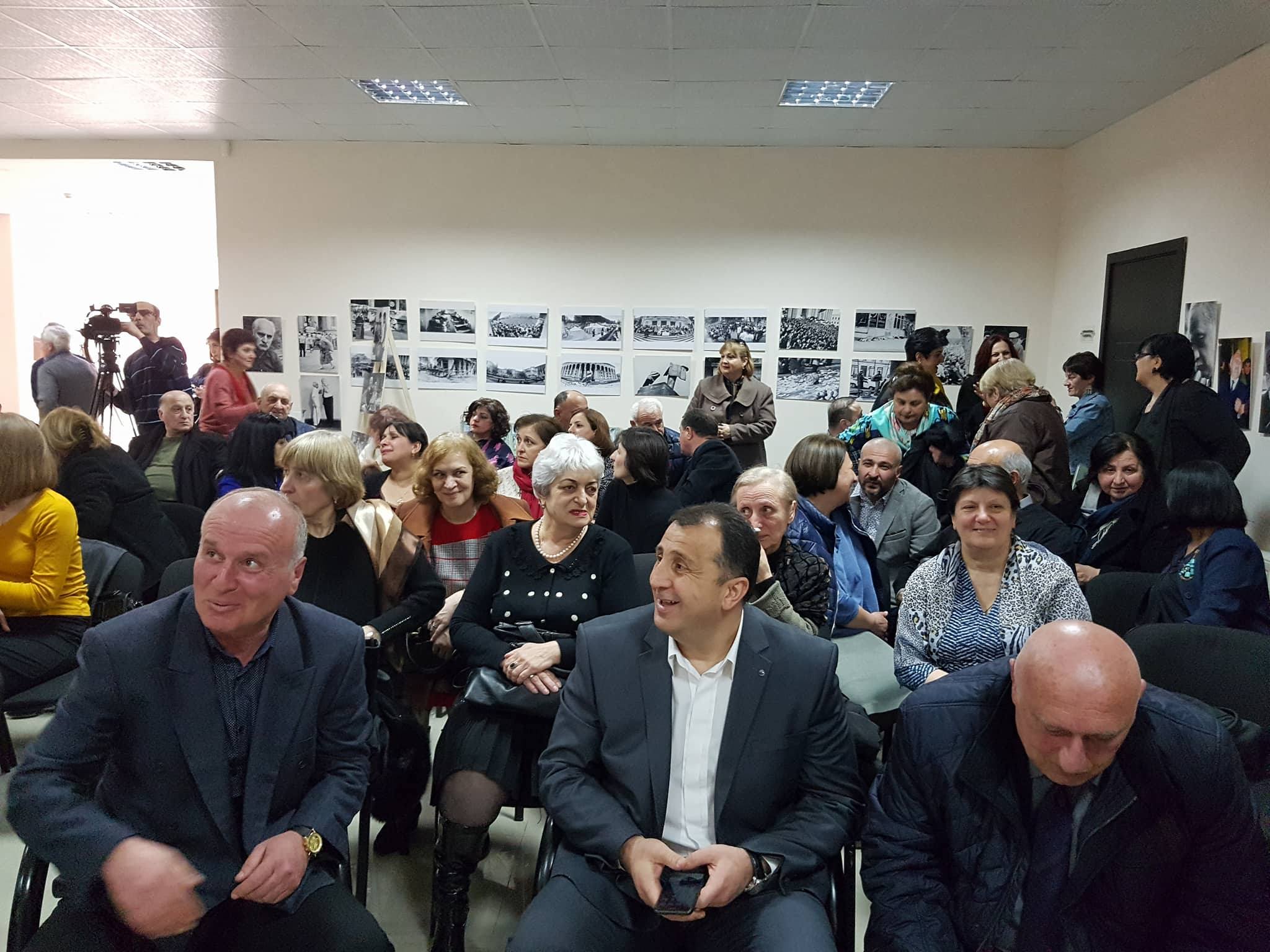 Presentation of Robert Odikadze's book "Tskhinvali's Chronicler" The book is dedicated to scientist, writer and public figure Mikheil Tsotniashvili. The event was held Administration of  South Ossetia. The dean and professor of the Faculty of History and Philology of  Tskhinvali Pedagogical Institute was mainly involved in researching the history of Tskhinvali. This year  Mikheil Tsotniashvili would be 80 years old.
Ensembles "Nartebi" and "Teatroni" presented beautiful songs.
The guests were awarded by books "Shida Kartli" published on a charitable basis.
The author of the book Robert Odikadze, representatives of Writers Union, Journalists Union, Gori State University, Tskhinvali Ivane Machabeli State Drama Theatre and Tskinvali Society were invited to the event.